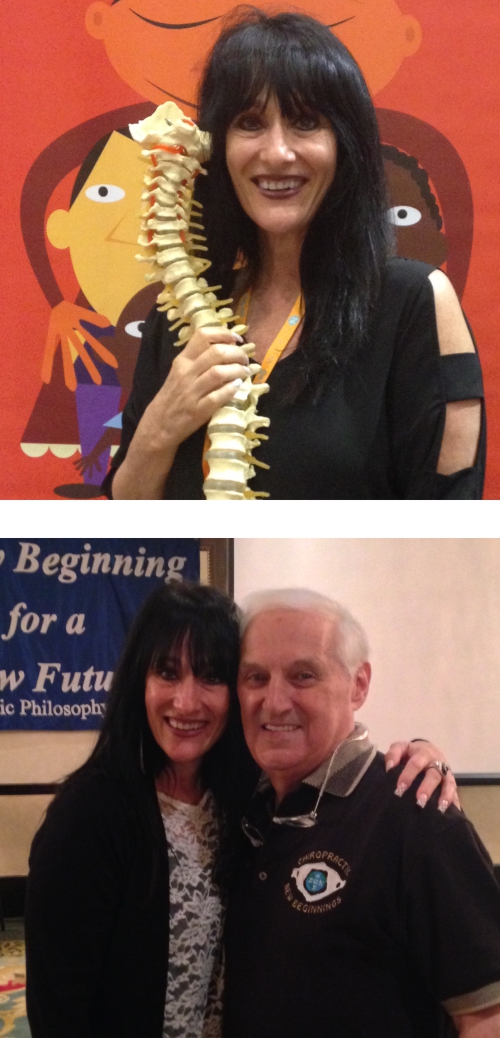 Dr Cindy Pekofsky
---
Hi, my name is Cindy Pekofsky and I am a Chiropractor.
My practice members know me as 'Dr. Cindy'.
Chiropractic is my passion! I knew at the tender age of 5 years old that I wanted to be a chiropractor. I love educating people about chiropractic and the benefits of it on their life and health. I love checking spines for vertebral subluxations (spinal misalignments) and adjusting people of all ages from newborns to the elderly. I want to make a positive difference in the world one spine at a time! My dream is to live in a world where everyone understands the benefits of chiropractic and gets their spines checked regularly, as I do, for vertebral subluxations.
I am originally from Monsey, New York.
I began under chiropractic care when I was 2 years old because my parents were fortunate to hear the chiropractic story. Their Family Chiropractor shared with them that our bodies will work better without vertebral subluxations and that chiropractic isn't simply about headaches, neckaches and backaches, but rather, it's about our life, and that all of us function better when free of nerve interference in our spines.
At the age of 14, I began working as a Chiropractic Assistant for my Chiropractor who lived down the street from us.
I graduated college from the State University of New York at Albany and attended Chiropractic College at Sherman College in Spartanburg, South Carolina. I graduated valedictorian of my class
.
I have been practicing Chiropractic here in Miami since March 1983. Yes
more than 30 years!!! and…I love it more and more each day!!!
I have two brothers who I adore, a twin brother who lives in Orlando and a brother 4 years older, who lives in New York.
My parents live on Sunny Isles Beach and they are my best friends. I have checked their spines at least once a week for over 30 years.
I have three amazing sons, Josh, Brandon and Jake and a beautiful Labrador Retriever, Venus, who make me proud to be their Mom.
I am very much looking forward to meeting you and taking great care of your spine!
Have a fun and powerful day!
Dr. Cindy